When it comes to the high-profile city of Malibu, this destination doesn't require a lengthy introduction. Nor does it demand a description brimming with over-the-top, far-reaching efforts to effectively woo and convince a person of its residential or vacationing charms.

Iconic films like Gone With the Wind, The Big Lebowski, Grease, and countless other cinematic treasures were filmed in Malibu, capitalizing on its sunny, Mediterranean climate and delivering a splashy, chromatic landscape.

Malibu's illustrious beaches rank among some of the most beautiful beaches in North America. Nestled between blue-green coastlines and sprawling mountainous state parks, it's hard to believe Malibu is only an hour's drive to Los Angeles, one of America's most spirited cities. When it comes to luring singles, retirees, or young families to peruse Malibu homes for sale, Malibu's notorious charisma spreads far and wide.

Most people don't realize that Malibu is an exceptional city for families. Many may conjure images of glamorous starlets strutting the shores of its sandy beaches when hearing the word "Malibu," without any thoughts of their outstanding schools, parks, and annual events for the whole family to enjoy. The city also offers many local nonprofit organizations for the family to support and find connections within their Malibu community.

While there are plenty of attributes that make Malibu a prime city for families, these are the primary reasons they love it.
1. Notable schools and learning centers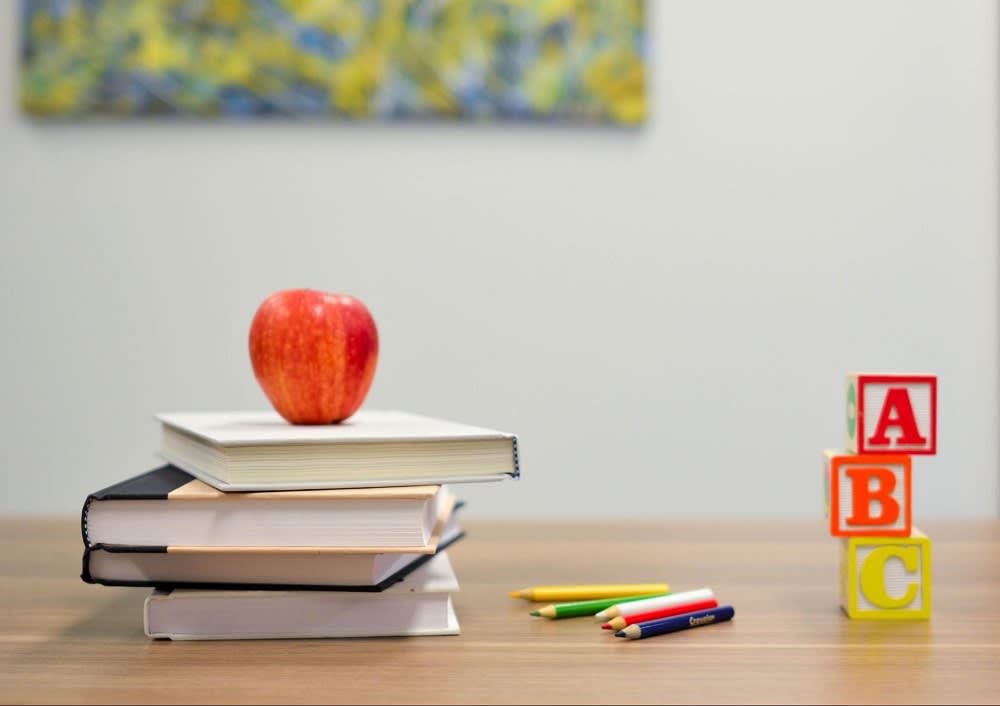 Photo courtesy of Unsplash
Those with children know they are not so unencumbered when it comes to finding the perfect place to raise their children. Whether it's special education schools, preschools, primary schools, middle, or high schools, Malibu delivers. Families are especially drawn to Malibu real estate so that their children can attend Malibu's stellar schools.
Sycamore Elementary School
is a private school incorporating outdoor education, play, project-based learning, communication literacy, and theater. It adopted the model of no homework or copious amounts of testing. This model is an educational norm for schools in Switzerland and has proven to increase student learning and significantly decrease students' education-related anxieties.
Point Dume Elementary School
boasts a thriving visual and performing arts program, after-school enrichment programs, an innovative approach to math education, and an exceptional special education department with an integrative educational model and thorough, up-to-date approaches toward assessment and diagnostic practices.
Children's Learning Center Montessori
is a preschool that's just a short drive from Thousand Oaks. The Montessori model of education is highly esteemed among many educational experts, a model that builds upon a child's natural curiosities and interests in learning.
Malibu Learning Center
provides tutoring for any grade level, not only for a specific subject but to strengthen mental processing facilities and hone sharp study and organizational skills.
Lindero Canyon Middle School
maintains thriving musical programs, a theater arts program, and STEAM (science, technology, engineering, arts and math), a project-based learning program combining all five subjects.
Malibu High School
's film department shines, strengthened by the city's strong relationship with cinema. Their athletic department is well supported and their college and career counseling department is exceptionally strong, taking great care of their soon-to-be graduates and helping them construct clear and confident paths toward a rewarding future.
2. Camping, hiking, and picnicking galore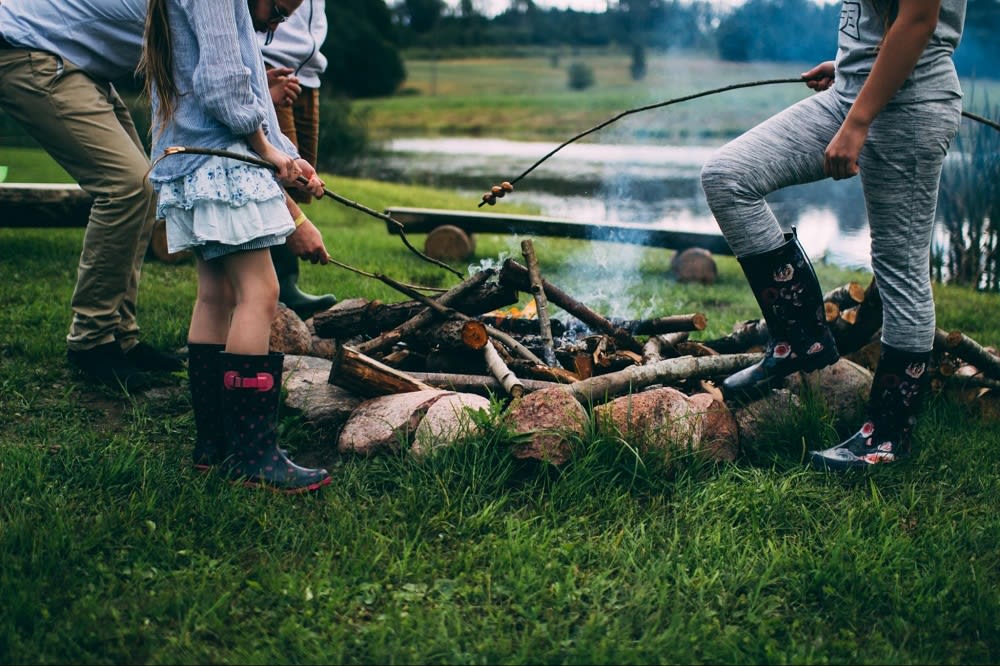 Photo courtesy of Unsplash

There are many benefits of spending time in nature, and it's a great way for the family to bond while exploring the great outdoors.

Julie Corlis, the Executive Editor of Harvard Heart Letter, a newsletter produced by Harvard's medical school, reveals that hiking isn't just good for your core strength and cardiovascular health, but spending time near trees and plants can actually lower your blood pressure and reduce stress levels, even if you and your family choose to meander down a trail without breaking a sweat. In a world where we all too often — even some children these days — find ourselves crunched for downtime, hiking or spending time in nature with your family is an easy, wholesome way to bond and unwind.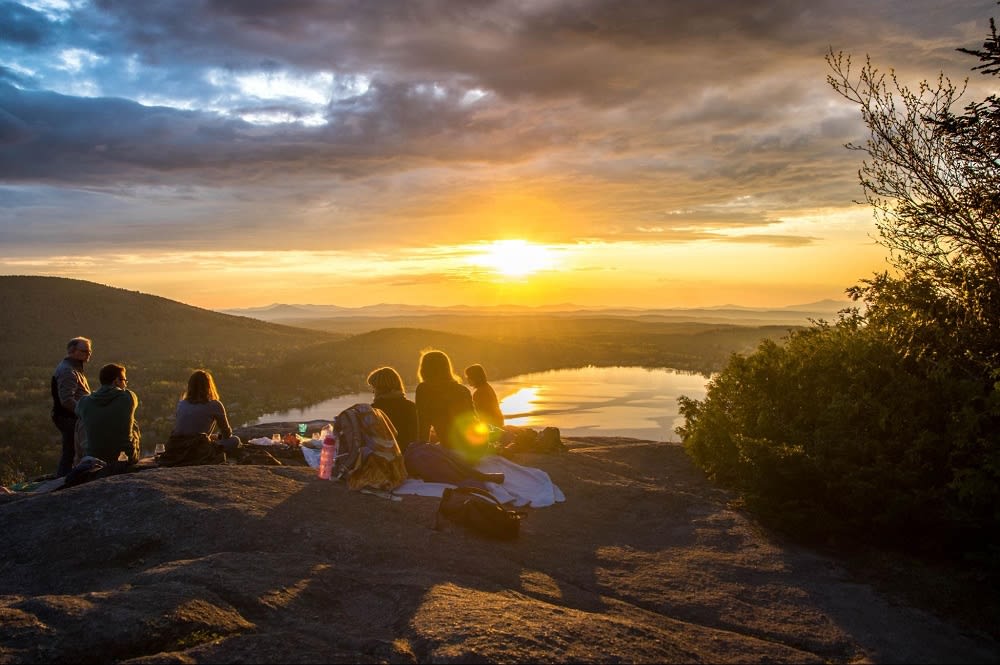 Photo courtesy of Unsplash
Hundreds of acres of windswept wild oak and mountainous trails surround Malibu. The
Santa Monica Mountains National Recreation Area
is home to the Backbone Trail, a 67-mile-long trail connecting to many other trails and picnic stops along the way.
Point Mugu State Park
offers both the Thornhill Broome and Sycamore Canyon Campgrounds.
Topanga State Park
has equestrian trail rides at Ocean Park Ranch, fun for the whole family to enjoy. Regardless of where you live in the Malibu area, its real estate guarantees easy access to trails, parks, campgrounds, and beaches.
3. Annual events for the family
When it comes to
annual Malibu events
for the family to enjoy, Malibu covers every season. In the winter, Malibu hosts Breakfast with Santa, a fundraising event at the City Hall where guests are encouraged to donate unwrapped toys for at-risk youth. In return, breakfast is served and then Santa makes an appearance so the children can chat with him about their Christmas wish lists.

In the spring, Malibu celebrates the Chumash Day Powwow, which is hosted by members of Malibu's Native American Chumash Tribe.

In the summer, Malibu Bluffs Park hosts the CineMalibu movie series with outdoor movies, food trucks, giveaways, arts and crafts, and special events. Bring your blanket or comfortable fold-out chairs! This is an alcohol-free event and features movies for the whole family.

In the fall, Tiny Tot Olympic games — an adorable event featuring budding Olympians aged two to six — features sporty games, face painting, a bounce house, and an art activities. Halloween Bu-Bash is an all-ages event with carnival rides, food trucks, a bounce house, a costume catwalk, and other fun and games.

Astronomy Night, also in the fall and hosted at Malibu Bluffs Park, is a night of celestial exploration put on by a professional astronomer. Guests can view the night's stars through the astronomer's telescope! Have teenagers? Don't miss out on Malibu's Haunted Hike, an event with ghost stories and a hike along the Neon Trail, hosted at Charmlee Wilderness Park, suitable for ages 13 and up.

Holiday, Spring, Summer, and Fall Park Tales is hosted by Malibu Public Library, a story time event at Malibu Bluffs Park for ages two through five. The children participate in art activities and receive a complimentary snack.

Whatever the season, Malibu has you and your family covered for days and nights of fun that will leave lasting memories and spur family traditions!
4. Malibu Makos Surf Camp
Photo courtesy of Unsplash

It's no secret Malibu is a surfer's delight. Malibu real estate is coveted by many for countless reasons, but when it comes to surfers or those interested in exploring or watching the sport, Malibu's surf-loving beaches are the icing on the cake.
Malibu Makos Surf Club
is a fantastic way to introduce your children, yourself, or the whole family to the joys of surfing. If you're already a surfer (or a family of surfers), why not have some fun brushing up your skills by connecting with Malibu's surfing community? This club offers private surf lessons and group lessons so you have the option of putting your children or your entire family into one group for lessons or attending private lessons for one-on-one learning. Malibu Makos Surf Club also hosts surf camps for children and adults, as well as private surf parties. What's not to love?
The Carter Team at Malibu Mobile Homes
is passionate about helping you and your family find the perfect mobile home in the lavish city of Malibu. Let them assist you in this exciting process — contact them today.

*Header photo courtesy of Unsplash