Within the last year in Malibu, home sales per month
increased to around 55%
, but the number of homes added to the market each month actually
decreased by about 11.63%
. Homes have been selling for around
3% lower
than the price that they were listed for. This is the perfect time to find a home in the Malibu area, even with the inventory decreasing, because the homes are going for affordable rates. Plus, once you move to the area, you can enjoy the lovely surrounding beaches.

Consider looking into Malibu real estate if you are interested in living in the area. You can even check out some of the available Malibu mobile homes if that is more your style. Either way, you can be closer to the beach if you decide to live in Malibu, California. Plus, it is part of Los Angeles County in Southern California.

Speaking of the lovely surrounding beaches of Malibu, here is a guide to the best ones:
Malibu Lagoon State Beach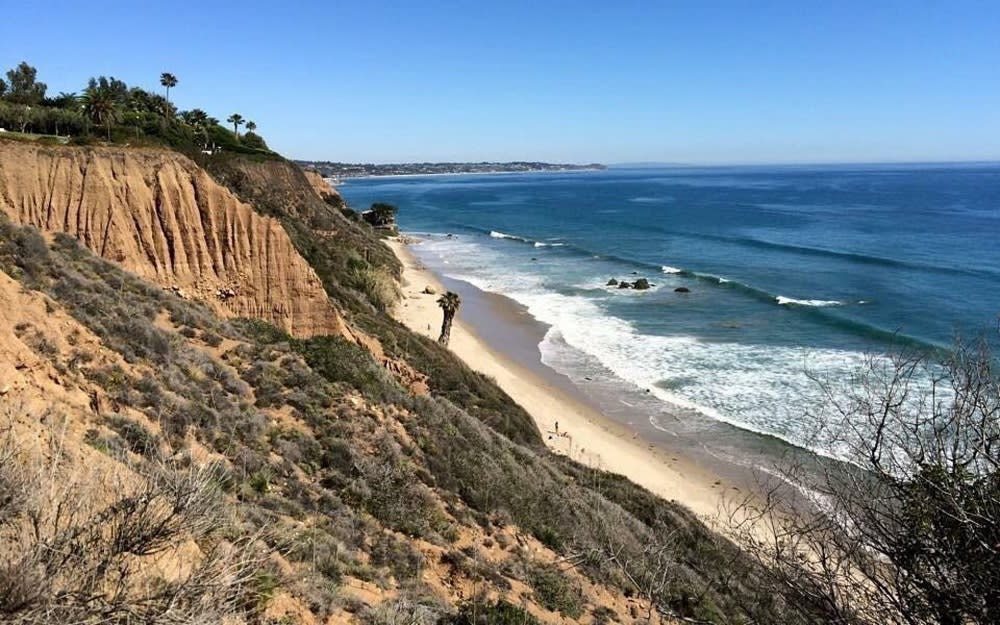 Photo Courtesy of Tripadvisor, Malibu Lagoon State Beach
Let's kick this guide off with the
Malibu Lagoon State Beach
, which is a unique type of Malibu beach because it is not connected to the Pacific Ocean. However, this state beach is also home to Malibu Creek and is connected to Surfrider Beach.
Surfrider beach
has fun activities like swimming, picnicking, and surfing and has been featured in different surf movies during the 1950s and 1960s. The
Malibu Pie
r is also located in the Lagoon area, and you can do many fun things at the pier, including fishing, enjoying good food, and more. Some other cool activities during the day include hiking, picnicking, and more. This area has a unique ecosystem with many different beautiful birds to watch as well.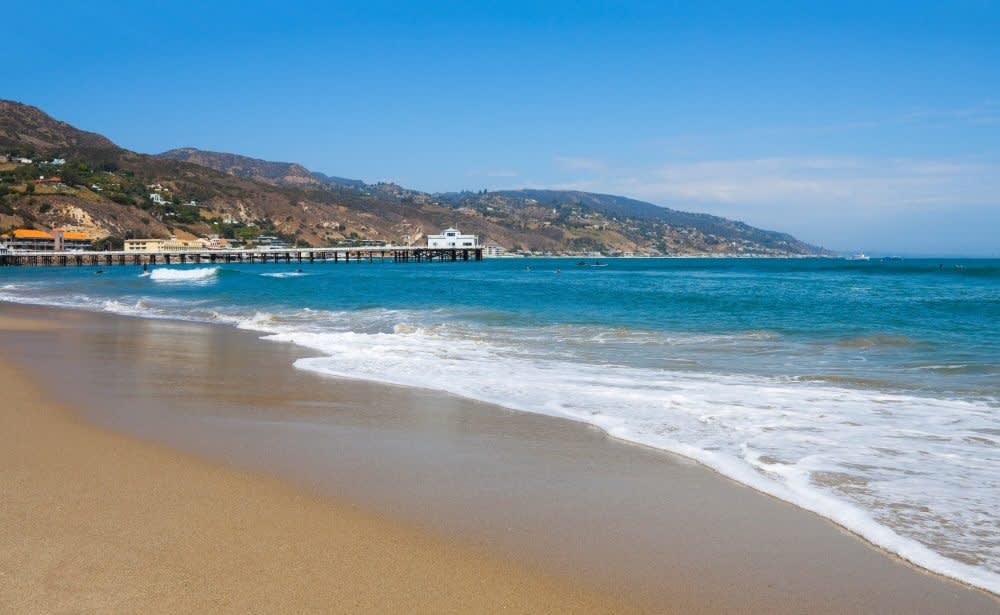 Photo Courtesy of California Beaches, Surfrider Beach
Then there is the
Adamson House
, which is a historical landmark in the area and is known for its beautiful tiling and artifacts. The house was designed to be a Spanish Colonial Revival home in 1929, and it has its own museum. However, the museum is more about the history of the area. If this is something that catches your interest, then Malibu real estate could be the right option for you. Consider talking to a professional in the area like Quint Carter. You may just find the perfect home that you have been searching for.
Point Dume State Beach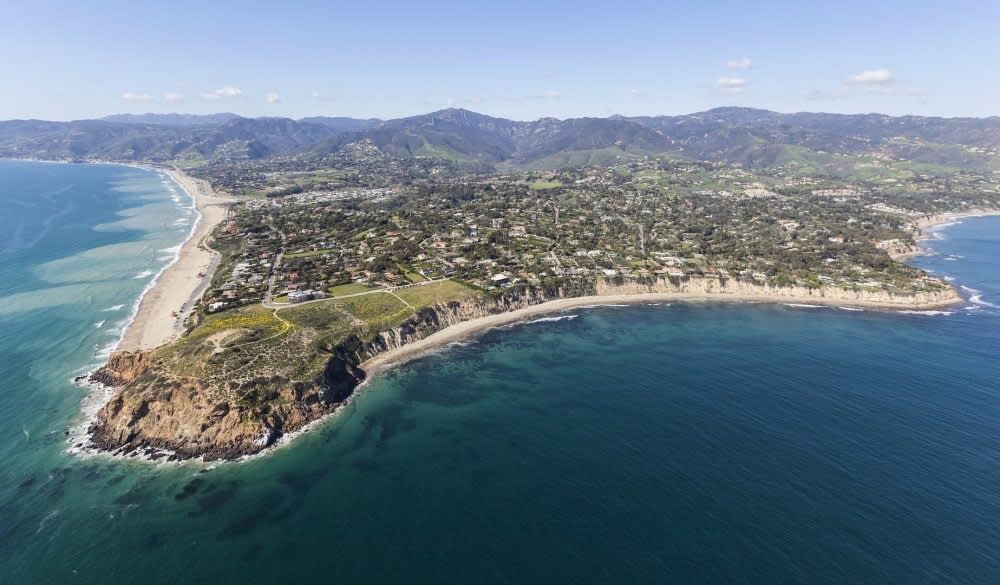 Photo Courtesy of California Beaches, Point Dume State Beach
This sandy beach has more than a mile of beautiful views to enjoy. The
Point Dume State Beach
is full of awesome hiking trails as well as traditional beach activities. If you enjoy underwater experiences, this beach is also home to
The Pinnacles
, which is a popular diving area in the park for people to enjoy. As an added bonus, during the winter months, a certain species of whales migrate into the area and can be seen as well. With all of its beautiful animals, nature, and activities, the Point Dume State Beach is one of the biggest beaches in the Malibu area, but it is also split up into Big Dume Beach and Little Dume Beach. However, if you enjoy beaches, living anywhere in Malibu would be enjoyable. Consider looking into Malibu real estate. There are even some nice Malibu mobile homes that you could check out.
El Matador State Beach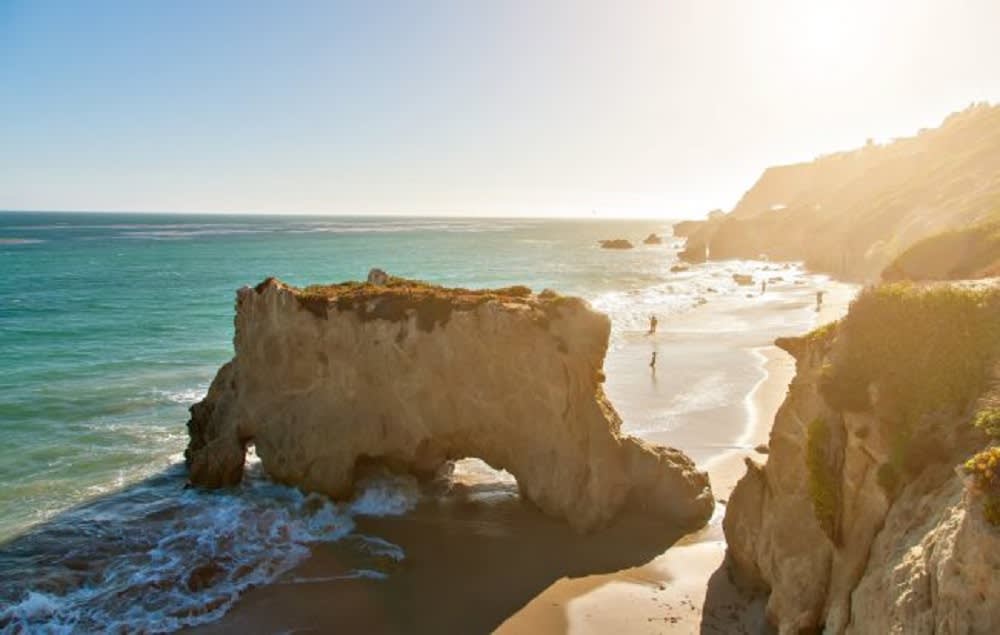 Photo Courtesy of California Beaches
El Matador State Beach
is one of three beaches located within the
Robert H. Meyer Memorial State Beach
. It also tends to be the most popular of the three and is closer to Malibu than the other two. There are areas for picnicking and hiking trails available as well. Another cool aspect of this beach is one end has beautiful arches and caves in the rocks, with the largest cave facing the water for a beautiful view.
La Piedra State Beach
and
Lechuza Beach
both surround El Matador as well. La Piedra state beach is the second closest of the three Robert H. Meyer beaches, and it has hiking trails and tide pools to enjoy as well. Lechuza Beach is a small diamond in the rough with many different large rocks located in the waves near the shore. Either of these beaches will provide you with a different, unique experience.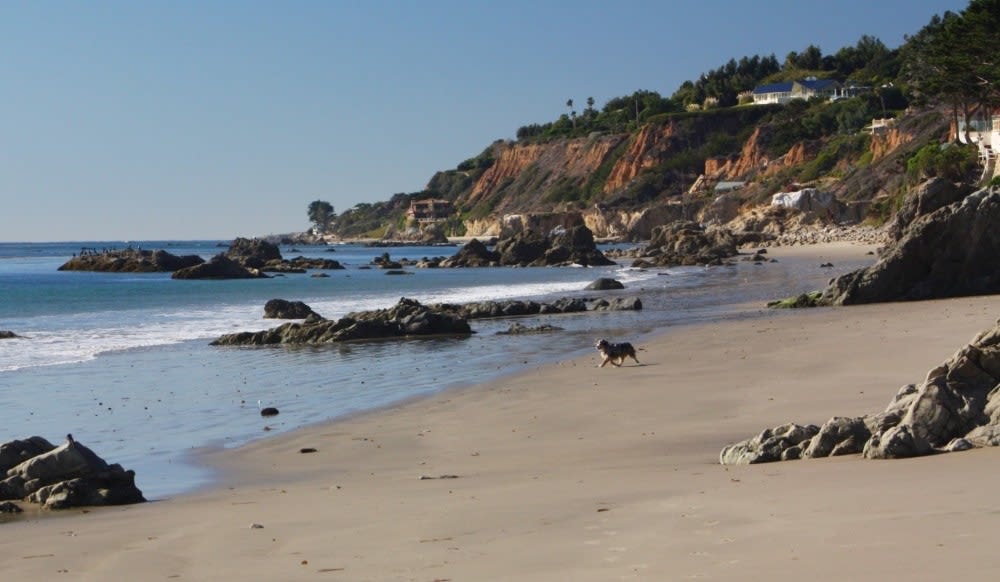 Photo Courtesy of Lechuza Beach
Plus, there are many beaches overall in the Malibu area to enjoy. You could look at the beautiful Malibu mobile homes and move to the area to be closer to the relaxing shores and sea life. With the help of a local professional like Quint Carter, you are sure to find something that is the perfect fit for you. Then you could have more time to explore all of the different, unique beaches.
Pirates Cove Beach
Pirates Cove Beach is a hidden spot that was made famous by the 1968 movie "The Planet of the Apes." There is a small faux wreck located on the beach and has similarities to the Statue of Liberty as well. However, to find this beach, there is a trail that runs from
Westward Beach
where you can access Pirates Cove, but it can be tough to climb around the boulders that separate the beaches during higher tides, so be careful. Otherwise, you can go up and around the rocks that split the two beaches for a safer option. Point Dume is located directly above this area and has a trail leading to it as well. Plus, Dume Cove can be found in the area too.
Looking for mobile homes for sale in Malibu
If you are interested in finding an affordable, quality home in the area, consider talking to a professional like
The Carter Team
. It definitely helps to have someone who is well-versed in the Malibu area on your side. You could even look for a vacation home with the affordable rates currently in the area. Either way, you will be sure to find the perfect home for your needs and wants.
Contact Malibu Mobile Homes today
.