Living in Malibu is about more than just epic coastlines and a laid-back lifestyle; it's about living with and for the land and surrounding nature. Malibu residents agree that life in this coastal California town is about life outdoors. Residents are drawn to the area for the abundance of outdoor activities ranging from surfing and boarding on the water to hiking and camping among the breathtaking seaside cliffs. There is an outdoor activity for everyone in Malibu.


Are you looking to relocate to Malibu or scouring the market for new Malibu homes for sale? Perhaps you've been drawn in by the endless array of outdoor activities available in the area. Maybe you're interested in the dramatic beauty of the coastline dotted with impressive cliffs. Whatever your specific interest in Malibu real estate may be, we are here to help you enjoy the surrounding nature. Here are a few of our favorite outdoor activities in Malibu if you're ready to take a break from the Malibu real estate market and enjoy some sunshine.
Set the scene in Malibu Creek State Park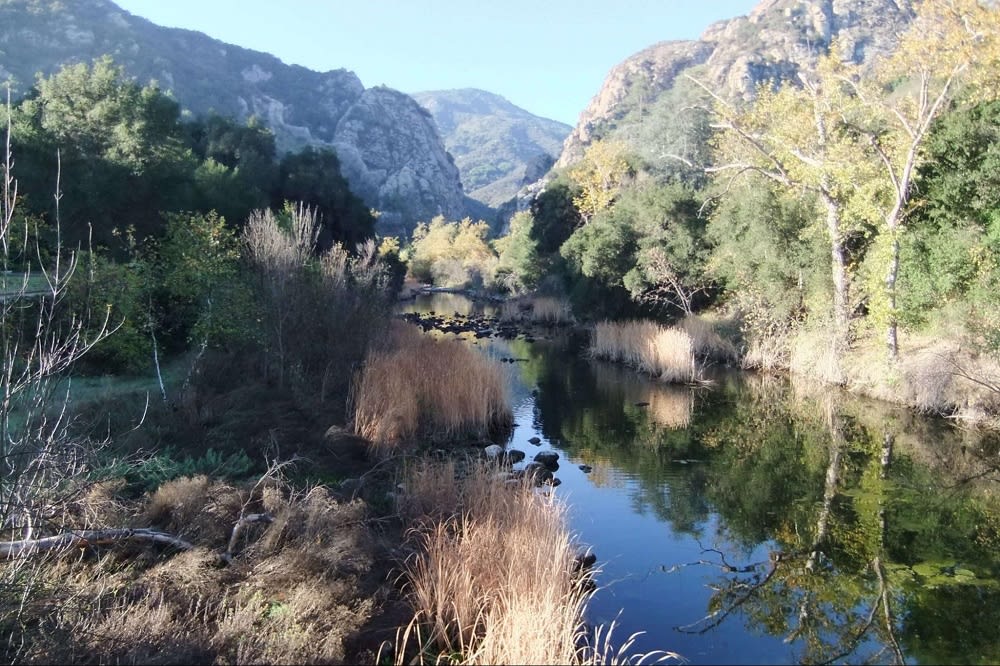 Hailed by many as "The Yosemite of Southern California,"
Malibu Creek State Park
is home to 8,000 acres of mountainous terrain that is ready to be explored. The park is renowned for its natural beauty and varied terrain, but it has also served as the set to several movies made within the park's border. In fact, the home used today as the administrative office of the California State Parks System was first built for the 1948 film, "Mr. Blandings Builds His Dreamhouse." Nature lovers and movie buffs alike enjoy taking in the scenery at Malibu Creek State Park.
Fall for the Escondido Falls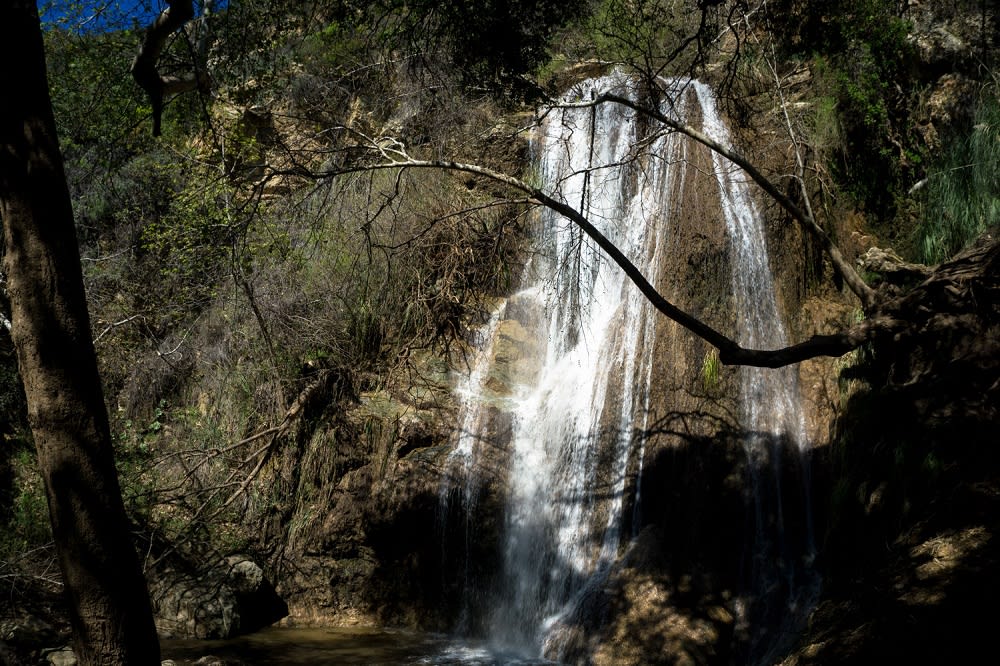 This 3.8-mile round trip hike begins just off the Pacific Coast Highway and offers an unconventional start. The first mile or so of the trek passes along extravagant Malibu residences, but rest assured the remainder of the hike is well worth it. Some hikers opt to stop shy of the Upper Escondido Falls and enjoy a shorter, more manageable hike. However, if you're up for the extra miles and are looking for a view well worth the walk, continue to Upper Escondido Falls. Here, you'll be met with views of the impressive 200-foot waterfall.
All Trails users
agree that this is not an easy hike, so it is best to come prepared with proper shoes and equipment.
Unwind at Matador Beach State Park
The image one conjures in their mind when presented with the idea of Malibu is likely that of
Matador Beach State Park
. The beach is dotted with impressive rock formations and archways and doors formed into the rocky beachfront. The park is an ideal spot to snap professional (and amateur) photography, especially during sunset when the light illuminates the rock and creates the most beautiful kaleidoscope of colors.
While it is best to visit at low tide for easy access to the caves, if you continue walking north and south down the beach, you'll meet two other beachfront parks, La Piedra State Beach to the north and Lechuza Beach to the south. Matador Beach State Park remains the most visited park in the area.
Hike to your favorite varietal with Malibu Wine Hikes
Malibu Wine Hikes
offers an array of wine tours for every level of adventure. A walking hike is available if you're hoping to get in some steps. 4x4 tours and van tours are also available for the less adventurous wine-loving wanderers. A romantic Valentine's Day wine hike and other seasonal offerings can also be booked.
Camp at Leo Carrillo State Park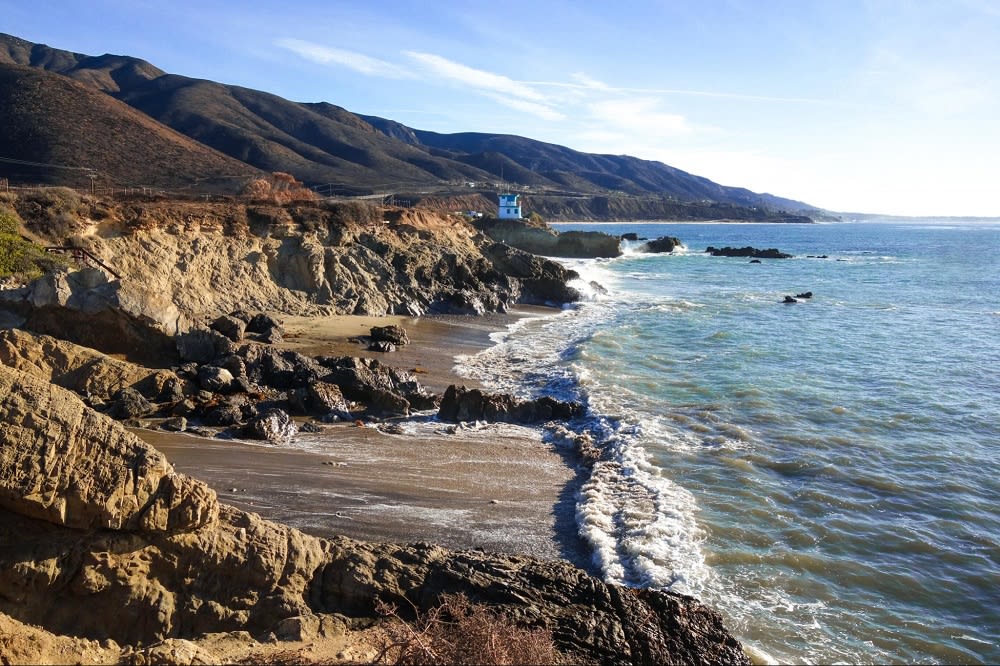 Leo Carrillo State Park
is host to several accommodations for campers and van or RV dwellers. The campground offers many amenities, including electrical hookups, showers, and a store. If you prefer tent camping, the Group Campground offers a space for campers to get away from the congestion of RVs and vans for a more primitive tent camping experience. The nearby beach is a perfect spot for a day spent tanning, throwing a frisbee, or swimming. The beach is best suited to experienced swimmers as the water can be rough.
Catch a wave at Surfrider Beach
Part of the Malibu Lagoon State Beach,
Surfrider Beach
is an aptly named spot for catching some of the best waves in the area. Surfers can delight in the great waves and the long right-hand break, making this beach an excellent location for surfers of all skill levels with separate areas designated for surfing and swimming. The beach is flanked by the Malibu Pier and the Malibu Lagoon.
Throw in a line at Malibu Sport Fishing Pier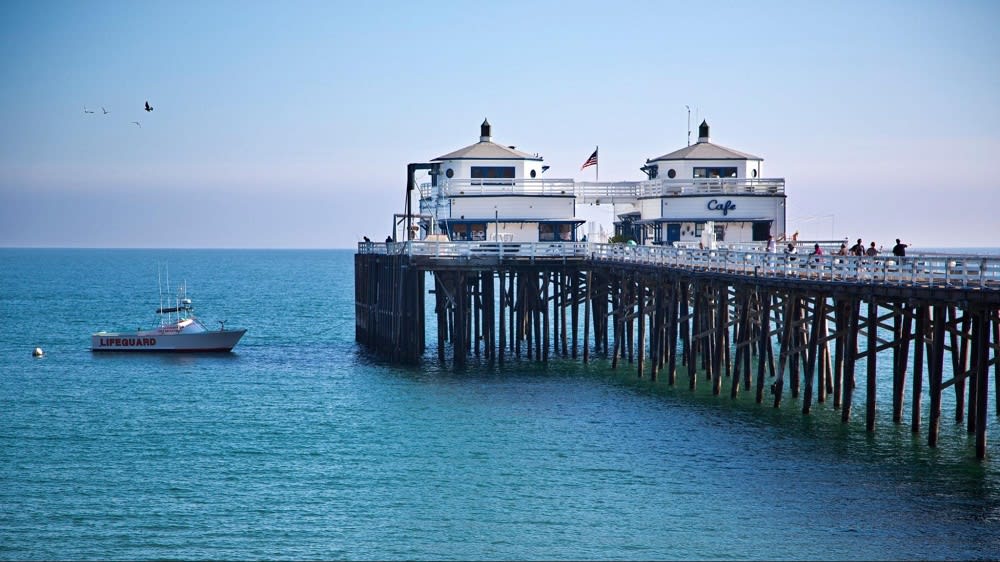 The Malibu Sport Fishing Pier
is uniquely positioned to offer both great catches and great views! New and experienced fishers are welcome at the Malibu Sport Fishing Pier. Rentals and tackle are available right on the pier, so catching the evening's dinner can be as easy as showing up. Additionally, fishing permits are not required on the pier, so anyone can join the fun. If you wish to procure a license for fishing elsewhere, you can do so on the dock.
Horse around with Malibu riders
Movie buffs and horse lovers alike will delight in an afternoon spent riding through the Santa Monica Mountains.
Malibu Riders
offer several different hikes, lasting 45 to 90 minutes. Riders can choose from a ride through the hills and valleys of Zuma Canyon, the wildlife sightings and water crossings of Paramount ranch, or the leisurely ride through the former ranch of Ronald Reagan and 20th Century Fox for film set sightings of years past. Each ride is sure to delight due to the surrounding area's natural beauty.
Malibu is an outdoor lover's paradise. With an endless supply of hiking spots, tours, and new outdoor hobbies to indulge in, you may never want to leave. Why should you have to? If you're looking for Malibu homes for sale, you can turn your passion for the outdoors into an everyday adventure. The Malibu real estate market is booming, and there's never been a better time to consider the area.


Don't hesitate to reach out to the experienced realtors at The Carter Team of
Malibu Mobile Homes
. They have years of experience helping outdoor-loving homebuyers find their perfect home. Reach out to one of their agents today so that you can spend more time on the trails and less time scouring the Malibu real estate market.