Malibu real estate is well known for its proximity to some of the most beautiful beaches in the world. Many people immediately recognize the sunshine and fresh air as great reasons to move to this incredible Southern California destination. One of the oft-overlooked allures of Malibu is the fashionable and elegant coffee shops for some fantastic brews to add a pep to your step. Whether you're looking for your post-beach hangout or a place to write your next screenplay, Malibu has the perfect coffee shop waiting for you.
Caffe Luxxe

22333 CA-1 Suite 160, Malibu, CA 90265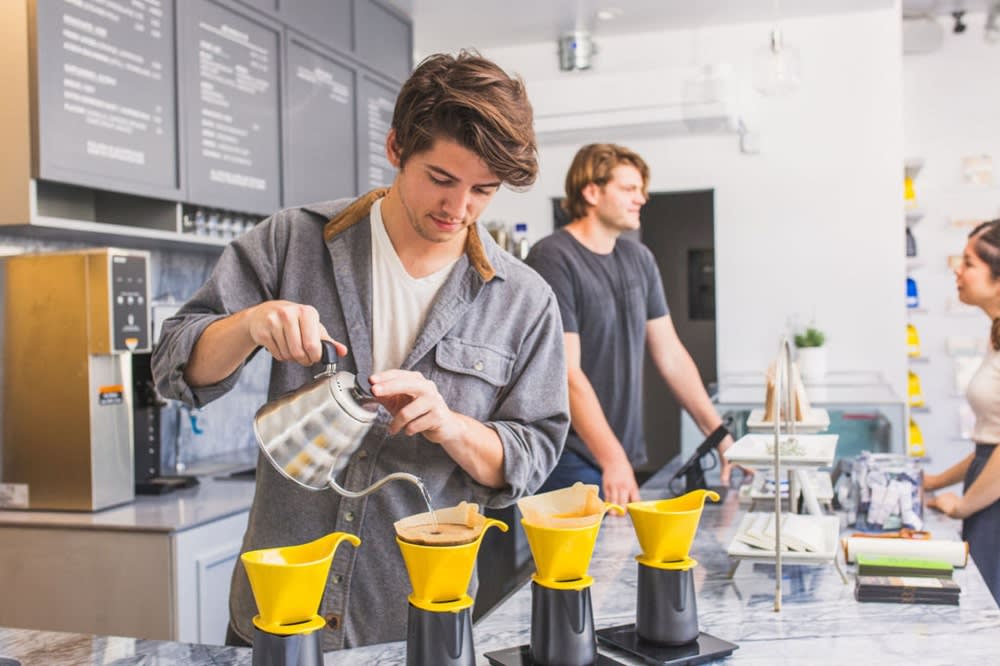 Photo courtesy of Caffe Luxxe
Caffe Luxxe is an elegant, artisanal coffee shop across the street from Carbon Beach. Founded in 2006 by best friends Mark Wain and Gary Chau, Caffe Luxxe strives to bring the European experience of artisan coffee to California residents by way of luxury and meticulous attention to detail. They offer an array of hand-poured coffee blends, an espresso bar, and freshly made organic pastries, sandwiches, and snacks. They have a minimal, elegant indoor dining area bedecked in cool gray marble tones, perfect for escaping the summer sun. If you'd rather sit outside and listen to the waves, you're in luck. Caffe Luxxe has private terrace dining in the back, complete with bistro tables and fresh green grass. This delightful coffee shop offers an ideal escape, moments away from the shoreline.
Saloon Coffee

327 Latigo Canyon Rd, Malibu, CA 90265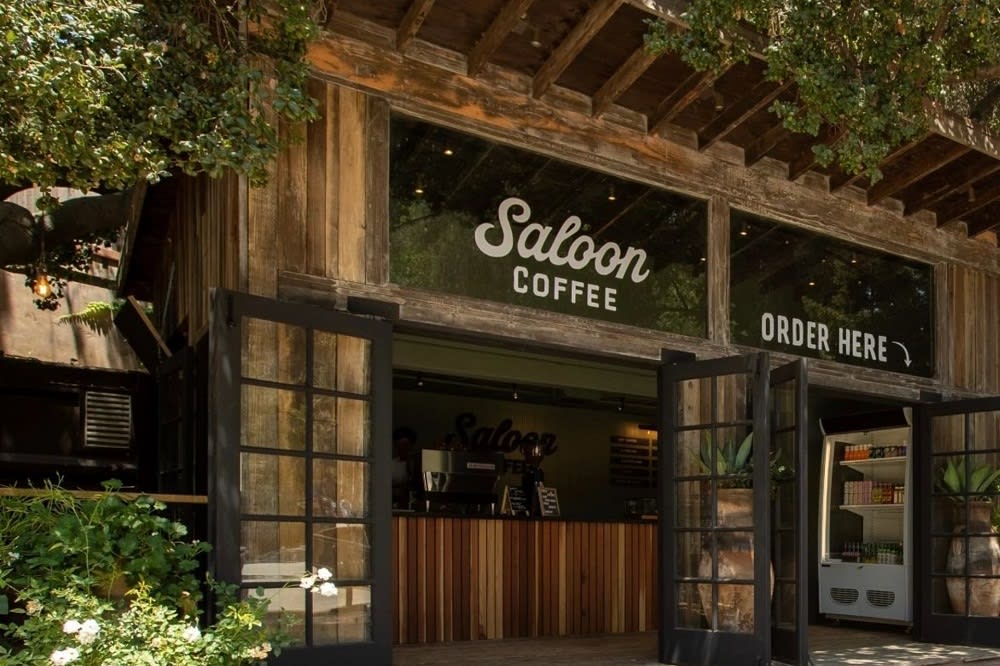 Photo courtesy of Saloon Coffee
Saloon Coffee is a quaint, historic coffee shop tucked away within the Calamigos Ranch in the heart of the Santa Monica Mountains. This rustic oasis will transport you back to its 1947 origins as a western boys' camp. The nostalgic Old West styling works perfectly with the well-trained and informative baristas. This coffee shop has an eye on sustainability and offers a variety of vegan pastries and scratch sweeteners to pair with your choice of high-quality, house-blended coffees and teas. Saloon Coffee is an excellent choice when you want to escape to an idyllic mountain retreat.
Le Café De La Plage

29169 Heathercliff Rd #112, Malibu, CA 90265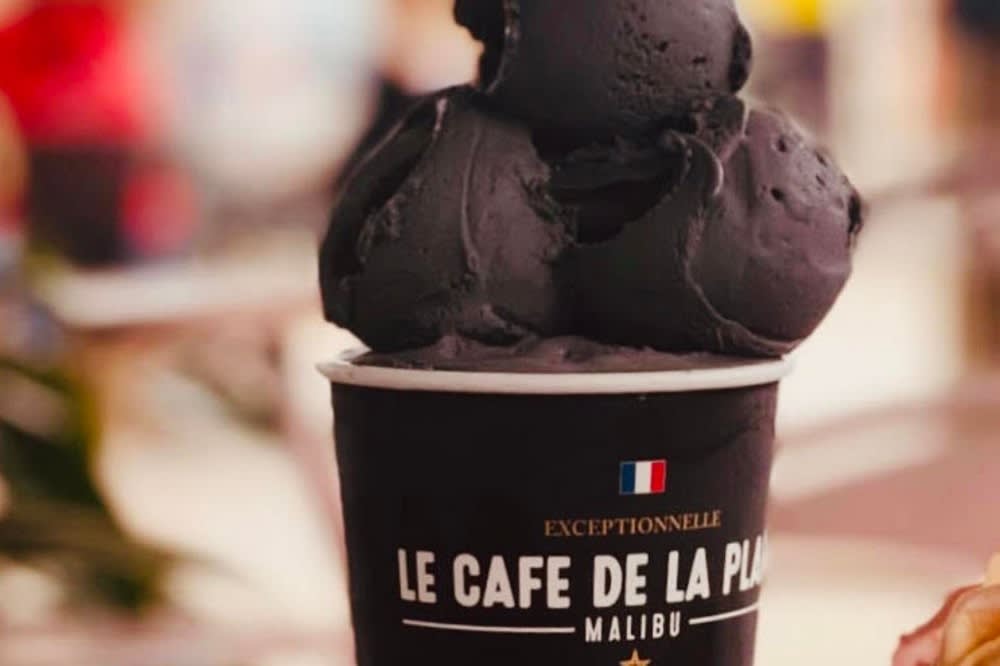 Photo courtesy of Le Café de la Plage
A Malibu favorite for both coffee and artisanal ice cream, Le Café de la Plage is a stylish café run by owners and French transplants Sophie and Bernard Benita. They chose to move to Malibu "because of its extraordinary vibes" and have infused those unique vibes into the delicious creations in their Malibu coffee shop. Their passion for immaculate flavors is evident in the Intelligentsia coffees, house-made pastries, and elaborately hand-crafted small-batch ice creams. They boast ample outdoor seating with a cobblestoned courtyard, making it a convenient getaway any time of the day. Make sure you get a photo in front of their Instagram-famous floral photo wall when you visit, too!
Malibu Farm Pier Café

23000 E Pacific Coast Hwy, Malibu, CA 90265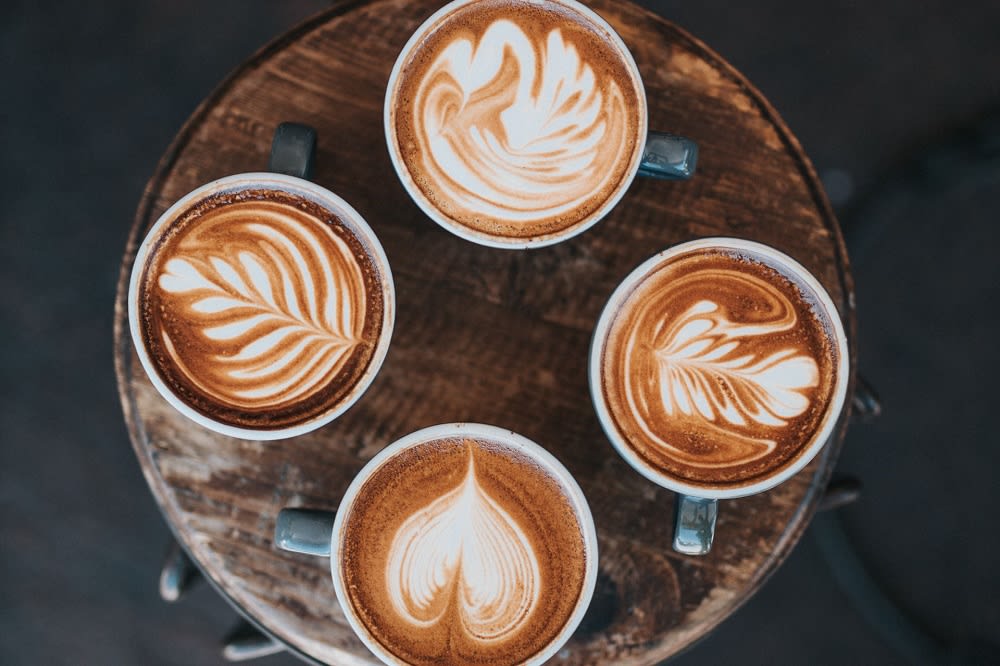 Photo courtesy of Unsplash
The Malibu Farm Pier Café is located at the end of the iconic Malibu Sports Fishing Pier overlooking the beautiful Pacific Ocean. Owner and restauranteur Helene Henderson grows most of the food for her restaurants on her backyard farm. The remaining ingredients are locally sourced from other farms and artisans in Southern California. The delicious results are found at the Malibu Farm Café and its sister restaurant at the head of the pier.
While the restaurant offers formal sit-down dining, the Café purports a laid-back attitude with counter service only. All of the ingredients used in the café are hand-selected to give you the finest choice of organic California delicacies. Whether you want to lounge in one of the two interior dining areas or head outside to the pier overlooking the surf, this is one of the best spots in Malibu to grab a coffee and watch the sunset.
Blue Bottle Coffee

23401 Civic Center Way Suite 2A, Malibu, CA 90265
Blue Bottle Coffee has been a staple of California since the early 2000s. On a mission to drown out the stigma of chain coffee shops having over-roasted, burnt coffee, creator James Freeman started with one espresso cart and thousands of dollars of credit card debt. Today, there are more than a hundred of his coffee shops throughout the United States, Japan, Korea, Hong Kong, and mainland China.
The Malibu Blue Bottle is in a sleek, ultramodern building meant to remind you of the waves crashing on the beach at dawn. The architectural cement structure may seem a bit imposing at first, but the expansive, open feeling of the maple, oak, and walnut interior provides a sense of being in a sunny, welcoming, and natural environment. The outdoor seating, surrounded by beautiful plants and an urban garden design, feels unique compared to other coffee shops in Malibu. Blue Bottle's menu is expansive and easy to navigate, with options ranging from single-origin coffee pours and iced lattes to freshly baked pastries and seasonal culinary treats. This Malibu staple is an easy pick to sit in the breeze and escape your troubles while sipping a New Orleans-style cold brew and snacking on avocado toast.
Alfred

3835 Cross Creek Rd #7, Malibu, CA 90265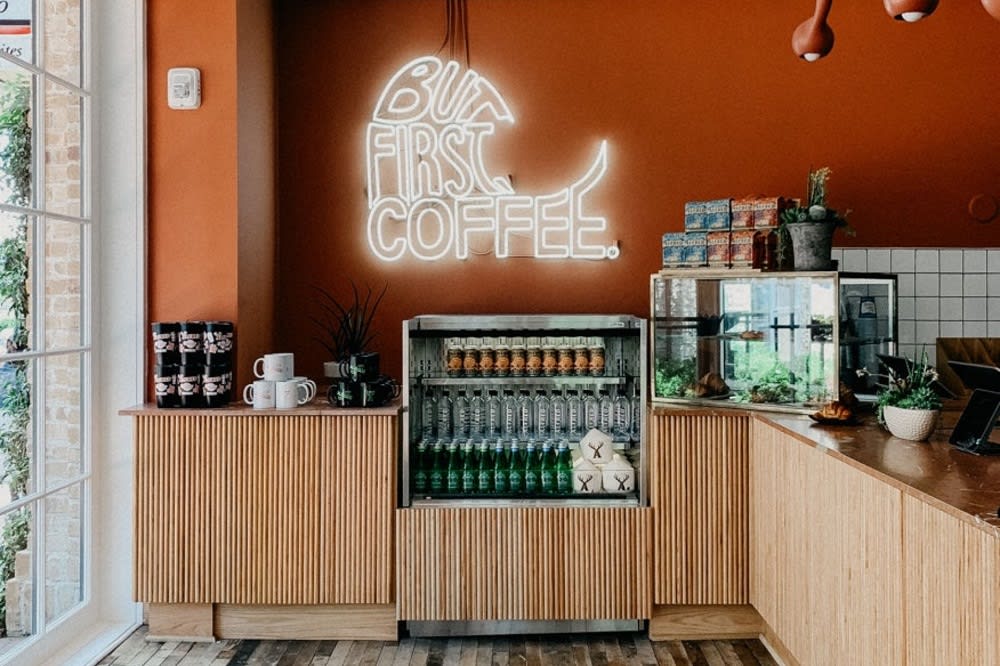 Photo courtesy of Alfred
While Alfred is a chain, no two are the same. Owner Josh Zad created Alfred in 2013 with his focus on community and aesthetics rather than the science and craft of coffee beans. With the help of the now-famous logo "But First, Coffee," Alfred exploded to the top of celebrity popularity lists. The former interior designer created unique coffee shops inspired by their surroundings, reflecting every community where he opened a store. Malibu's Alfred is beautifully decorated with subway tiles reminiscent of the stucco found throughout Southern California. Combined with rich wooden beams and a sleek metal art sculpture, the shop feels like a perfect representation of the stylish, vibrant Malibu community surrounding its walls. The outdoor dining is pet-friendly and roomy with plenty of shade. Alfred boasts a large menu with hot and cold coffees, pastries, breakfast and lunch sandwiches, prepackaged snacks and drinks, and Alfred merchandise.
Now serving Malibu

Along with the fantastic weather and pristine beaches, another great thing about living in Malibu is that you'll never be too far from any of these coffee shops. Malibu is an intimate community of people and places purposefully striving to cultivate a unique life experience full of exciting flavors. Whether you desire convenience or aesthetics, this beachfront hotspot delivers a variety of coffee shops to suit its cosmopolitan community. From artisanal coffee shops to beachfront mobile homes, Malibu real estate waits to inspire the brightest creative minds of the future.
If you're interested in learning more about how you can invest in the innovation and glamour of Malibu, contact
Quint Carter
with
Malibu Mobile Homes
today!
*Header photo courtesy of Shutterstock